The company Joyetech released the boxed Espion Infinite. The device was executed in a futuristic style, equipped with a color display and a power of 230 watts.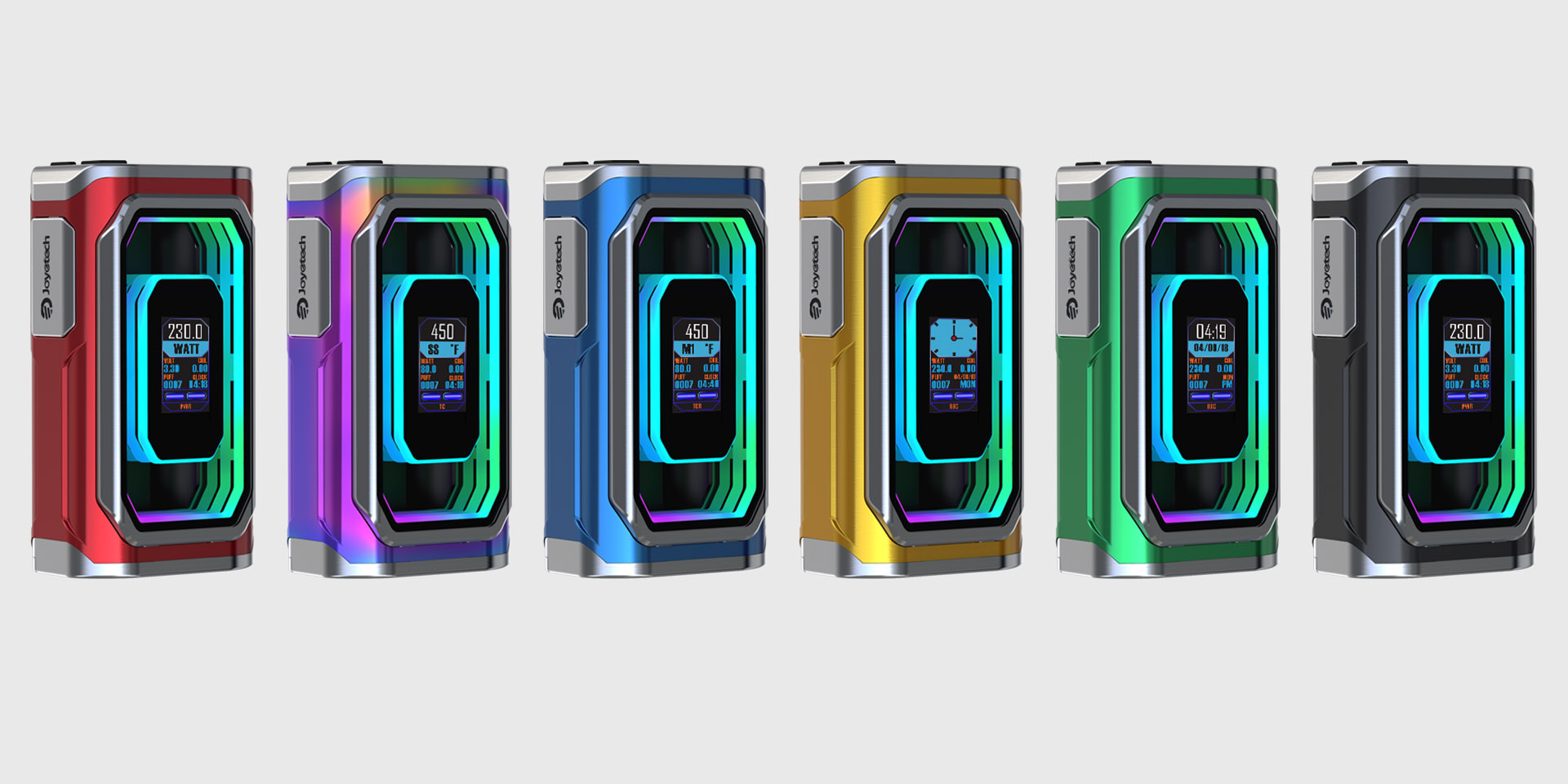 April 11, the company Joyetech introduced in the instagram new device Espion Infinite . The device received a rectangular silhouette with bevelled edges and six color options. On the front side a very unusual composition was depicted: the display girdled with lighting and placed in the center of a large panel, also highlighted around the perimeter. This created a cavity effect inside the mod, and the screen was given the illusion of volume. The fire button was placed on the end, on the left. The landing pad received a diameter of 30 cm, next to it, and set the adjustment buttons. On the back side is a USB port. The flip cover of the battery compartment is located on the bottom.
The power supply to the device was provided by two 18650 or 21700 batteries. The charge level of each battery was shown on the display by separate indicators. For charging, they made a special base, on which you can charge batteries of other formats. In addition to the varivatt mode, the board received thermal monitoring and bypass, the firmware update was provided through the USB port.
The Espion Infinite comes with two battery adapters, a USB cable and an instruction manual.
Main characteristics:
Size – 89 by 49.5 by 33 mm

The maximum power is 230 watts

Thermal control – 100 ℃ -315 ℃ / 200 ℉ -600 ℉

Power supply – 2х18650 / 21700

Charge up to 2A
Now It's Available On Our Web:Joyetech Espion Infinite Kit
Hot Sale Recommendation:
Voopoo Vmate 200W Kit With Uforce T1 Tank
Vaporesso Revenger X With 5ml NRG Tank Kit